Linen
Linen is woven from the fibers of the flax plant.
It has antibacterial properties, is 100% natural, very absorbent, breathable, dissipates heat and humidity, cools in the summer and warms in the winter.
It is great for allergy sufferers.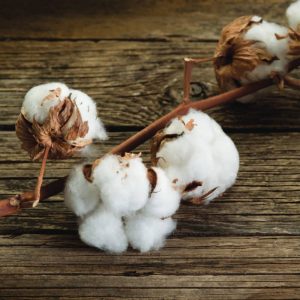 Cotton
Cotton plants grows all over the world. The longer the cotton fiber used in weaving, the more luxurious the fabric. 
Cotton fabric is absorbent, strong, easy to care for and gets softer with use. It is all-natural, Hypoallergenic and a good choice for those with sensitive skin.
Well known cotton types are Egyptian cotton, Micro Cotton, Organic Cotton, Turkish Cotton, Pima Cotton, Supima Cotton, Giza Cotton.
The four types of cotton weaves are sateen, percale, flannel and twill.
Bamboo
Bamboo fiber is elastic, environment-friendly, biodegradable, antifungal, antibacterial, hypoallergenic, hydroscopic, a natural deodorizer and resistant to ultraviolet light.
It is softer than cotton,absorbs moisture, is highly durable, dyes well, has a velvety soft texture, a lustrous appearance and blends well with cotton.
Bamboo sheets and towels have the best characteristics of cotton and silk.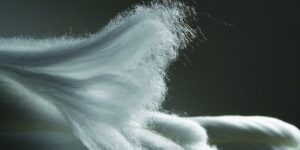 Lyocell
Lyocell fabric is made from wood cellulose.
It is very popular as it is sustainable, feels like silk against the skin, is very absorbent, very durable and has a cooling factor due to the fibres that go into its making.
Modal
Modal fabric is a bio-based fiber made by spinning reconstituted cellulose from beech trees.It is smooth, silky and cool to touch, can be dyed like cotton, is about 50% more water-absorbent than cotton, breathes well, has high strength and is very durable.
Modal fabrics do not pill like cotton fabrics do, are smoother and softer than cottoneven after repeated washes, are resistant to shrinkage and fading, are color-fast when washed in warm water and do not crease as easily as cotton does.
Buckwheat
Buckwheat is a fruit and not a grain wheat. The hulls of the buckwheat are the husks which protect the seed from the elements of Mother Nature.
These when cleaned do not contain dust particles and are suitable for people sensitive to mites.
Pinewood
Pinewood has a subtle fragrance that causes the body to relax, causes circulation to improve and the heart rate to slow down resulting in a refreshing sleep with an increase in total health and well-being.
Pinewood shavings are natural materials, antibacterial and healthy to sleep with.
Natural latex
Natural Latex has many health and comfort benefits when used in bedding items such as mattresses, toppers, pads, pillows.
It is soft and comfy yet extremely supportive reacting instantly to one's every move. It offers pin-pointed contoured support allowing certain areas of the body to sink further while supporting others.
It is very durable and resists natural wear and tear,  is resistant to mold, mites, bacteria, is heat resistant and fire resistant and with the right processing can be Hypoallergenic and safe even for sufferers of latex allergies.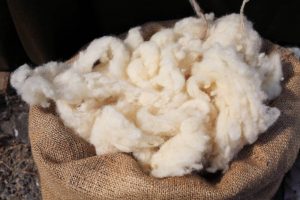 Wool
Wool is great for bedding items as it is a sustainable resource, fire resistant, moisture wicking, mildew and mold resistant, hypoallergenic, flexible and durable, keeps you cool when temperatures around are warm and warm when temperatures around are cool.
Cashmere
Cashmere is produced from the finely combed wool of goats native to the Gobi Desert and Central Asia. 
It is one of the softest and most luxurious types of wool in existence. It is able to absorb sweat produced by the human body while asleep and releases this moisture during the day. It is warmer and has better insulation properties than regular wool.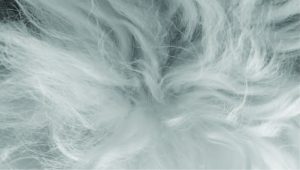 Mohair
Mohair yarn is made from the hair of the Angora goat.
It is durable and resilient, fire-retardant, crease resistant, has a high luster and sheen, dyes well, has excellent insulating properties, is moisture wicking and is often used in fiber blends.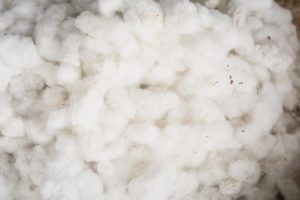 Silk
Silk is a lustrous tough elastic fiber produced by a silkworm.
It does not require any chemical additives during its processing and resists the growth of mold, mildew and fungi making it naturally hypoallergenic.  It has long, smooth fibers that do not rub or irritate areas of the skin so it is very good for people with skin allergies.
Silk fibres have a high tensile strength, are heat resistant, moisture wicking, keep one cool in the summer and warm in the winter, extremely lightweight with a luminous sheen, very flexible, do not wrinkle too much, dye well and can be blended with natural fibres.
Down & Feather
Feathers on geese and ducks are the outer covering of the bird.
Big feathers are heavy and are ideal for decorative pillows, cushions, etc.
Small feathers are used in pillows and duvets so the quills do not break through the surface fabric and cause discomfort by poking the user.
Down is the plumage found underneath the feathers and usually on the belly of a bird.
A down cluster has a round centre called a plumule which is soft and airy, very comfortable, acts like an insulator, is durable and sustainable.
Of all the insulation materials used today, down provides the greatest warmth for the least weight.